Products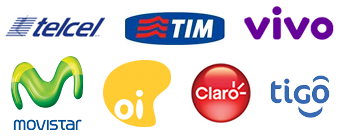 Mobile Billing and Payment Fulfillment
Make money with your products using Mobile Life's Mobile Billing technologies;
Dedicated Short Codes
Mobile Life's short-codes enable end users to purchase or interact with services and goods desired through their mobile phone or websites. This transaction is carried out by simply sending a text message to a five-digit number.
The advantages of Mobile Life's short-codes are clear; simple memorable numbers, free or transparent price points meaning the end user knows exactly what they are going to be billed, and the fact that the short-codes work across all of the major operators.
Mobile Life offers dedicated and shared short-codes at varying price points to best fit your requirements. Our unique customer interface allows you to track, analyze and evaluate your traffic through our detailed reporting system.
SMS MT, MO Billing
SMS billing, also known as Premium SMS (PSMS) is by far the most widely used method of mobile billing.
Market and Operator acceptance, added to the volume of services and content purchased by consumers on their mobile phones, means PSMS is the ideal mobile payment solution for you. PSMS is a fast way for you to drive revenue, a convenient and simple mobile billing mechanism, allowing for the end user to purchase content and mobile services.
Mobile Life provides PSMS billing in the format that best fits you, from one off purchases to subscription based services. When an end user completes a purchase, Mobile Life then passes on the mobile number to the client; you can then create a profile for that user and re-market new services until a STOP command is received.
WAP Billing
Mobile Life's custom WAP Billing solutions enable consumers to buy content both on their mobile and from the web and bill it directly to their mobile phone. With our easy to use and trusted technology, consumers can complete an entire transaction within their browser and know exactly what they are purchasing.
Examples of services that can be delivered via Web or WAP;
Content
Mobile Life's supports a variety of multimedia content capitalizing on the capabilities of today's mobile devices, delivering a rich and personal consumer experience. Examples of our content support capabilities include;
Games
Ringtones & Wallpapers
Video Downloads
Social Networking Applications
Competitions & Voting
Using SMS, consumers can participate in competitions whey they compete for prizes or simply cast a vote requested via TV shows, media or print advertising where they will play a role in the outcome!
Sweepstakes
Mobile Life delivers IVR and SMS based support for competition products which enable consumers to compete and earn prizes, increasing mobile messaging rates while building brand strength. These include;
Quizzes & Puzzles
Multiple Choice Questions
Giveaways
Reverse Auctions
Massive Campaigns
Mobile Life supports Massive Campaign promotions both technically via SMS MT – MO and Subscription connectivity and via coordination with Mobile Operators for campaign management and promotional activities including regulatory compliancy guidance and awarding prizes.
SMS Delivery
Subscriptions
Campaign designs and coordination
Regulatory and prize management