Services
Mobile Life Process

Mobile Life Connect Platform

Mobile Life is a new breed of aggregation partner. Our easy connectivity and service approvals combined with our aggressive revenue sharing will enable your business for immediate success!

Strong partnership approach

Understanding your business to build a successful go-to-market plan

Multi country launch support

Launch services across Latin America, Middle East, Africa and India using our network of operator billing and connectivity

Fast time to market with new services

Rapid service approvals including regulatory compliance support

Mobile marketing support

Campaign management

Online real-time solution management

Live stats, Finance, Reporting, Account Management, Short Code Admin & Customer Support interfaces

Robust billing solutions

Efficient billing, invoicing and payment processes

The Mobile Life Connect platform offers a next gen open standards based architecture, enabling partners to avoid legacy platform integration delays. Mobile Life Connect features:
Mobile Life Partner Enablement
Mobile Life partners with you to understand your business and objectives and will develop a go to market plan to deliver your products. The Mobile Life Connect Platform is architected to deliver a wide array of services supporting our content and developer partners to successfully enable and launch into our markets. Mobile Life offers the best payouts and the most aggressive revenue shares possible for our partners and with an end to end product life cycle approach we ensure that maximum results are achieved from the point of engagement to approvals through to launch and beyond.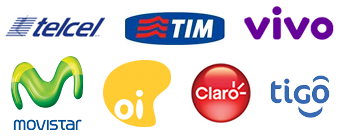 Mobile Operator Connectivity
Terminating messaging traffic on to an operator's network requires a local presence and a strong relationship along with local operator agreements. Mobile Life has secured these agreements and relationships and offers you a port of entry for messaging services within Latin America. With our flexible API's and on-deck distribution capabilities, guaranteed message delivery and reconciliation is immediately available.
Mobile Life Approvals and Regulatory Support
Mobile Life delivers fast approvals and leverages our position with our operator customers as the preferred Latin American Integrator. We have built an extensive knowledge base of local market and individual operator regulatory requirements and we deliver this framework in a simple and easily understood set of documentation. With our custom built Mobile FIFA (Framework for Integrator Fulfillment and Adherence) Guidelines we ensure that your services are complaint and are also designed and delivered to create maximum traffic and return on investment.
Mobile Marketing
Mobile Life can assist with your marketing campaign design and offer local market knowledge and guidance to deliver the right message. We can also assist with operator coordination and offer access to On Deck opportunities for advertisement and product placement. We deliver personalization, scheduling and programming support and our gateway enables you to send high volumes of marketing messages to multiple territories, at low costs. We handle all of the associated regulations and rules, allowing you to focus on the marketing campaign and delivery.
Mobile Life Stats, Reporting and Call Center Services
Mobile Life delivers customized real time on line stats reporting, designed specifically to support how our partners manage campaigns and gauge results. With clear easily understood monthly reporting Mobile Life simplifies the entire process of reconciliation and inter country payment transfers.
Mobile Life offers personalized Call Center Services with our local in market teams. With dedicated local language speakers we deliver personalized and localized customer service support for our partners. Having knowledge of your individual service and campaign combined with product and regulatory knowledge will make sure your subscribers are satisfied while service revenues are optimized.
Mobile Life delivers the following services for each country:
Exclusive 01800 line for each partner service for subscribers
Local helpdesk person exclusively to answer customer calls
Calls are answered during business days from 8 a.m. to 6 p.m. with after - hours voice mail and email support
Weekly reports are created and delivered to partners detailing all customer support activities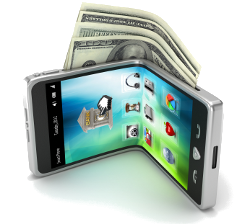 Mobile Payment Solutions
Mobile Life makes Mobile Payments simple. Our technology enables a seamless mobile device and web integration experience, yielding an efficient and trusted consumer purchasing experience. Maximize your customer conversions and make operator billing purchasing quick and trusted using Mobile Life. We deliver a solid user billing experience and make sure your services deliver optimized results via our enhanced retry, renew and lifecycle management tools. Mobile Life makes payment transfers and easy and efficient. Get connected, get live, get paid!!